Product introduction:
Adopting Inverter circuit design, DC/AC inverter with SPWM pulse width modulation design, IGBT power module and output with transformer, so that the output of Inverter is Simulated Sine Wave with stable frequency regulation, purity and no interference from power grid fluctuation. In this way, a series of power supply interference problems such as voltage fluctuation, frequency drift, waveform distortion, noise interference, lightning strike, etc., to your home appliances which existed on the mains power grid, are all solved as the mains power supply is rectified and filtered into a DC power supply. So the device provides more comprehensive and perfect protection to the loads .

When the mains abnormality (including mains power failure, mains voltage is too high, too low, the mains frequency exceeds the standard) or the mains returns to normal, the output of the Inverter has less than 8m/s switching time, meeting the high standards of various precision equipment for power supply. Built-in static electronic bypass switch, when the Inverter fails, can be turned to the bypass without interruption to continue to supply power to the load
and the Inverter will provide audible and visual alarms and voice prompts.
Performance characteristics:
◆Complete battery management technology, using advanced charging technology with automatic transfer between equalized charge and floating charge, saving charging time and prolonging battery life.
◆Start function: In the state without mains supply, the Inverter can be started directly with the battery pack to meet the emergency requirements of the user.
◆Intelligent unattended function: When the Inverter starts the battery mode power supply when the mains is powered off or the mains is under voltage or ultra-high voltage, it will automatically protect and shut down due to the battery under voltage. When the utility power is restored, the Inverter will start automatically and supply power to the loads to meet the unattended needs.
◆Strong load capacity, good load compatibility, can be applied to a variety of different types of loads and the needs of various applications.
◆Through the RS232 interface manage Inverter intelligent software, it can communicate with the computer and adjust the parameters of the Inverter.
◆Through the SNMP interface manage inverter Online monitoring. (Optional)
LCD DISPLAY INSTRUCTIONS: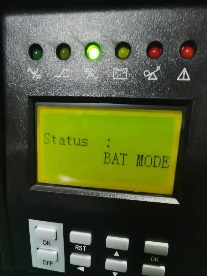 INVERTER RUN ON BACKUP MODE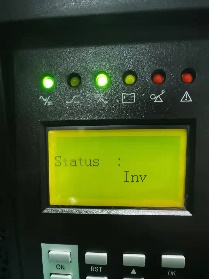 INVERTER RUN ON LINE MODE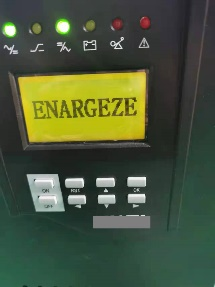 LOGO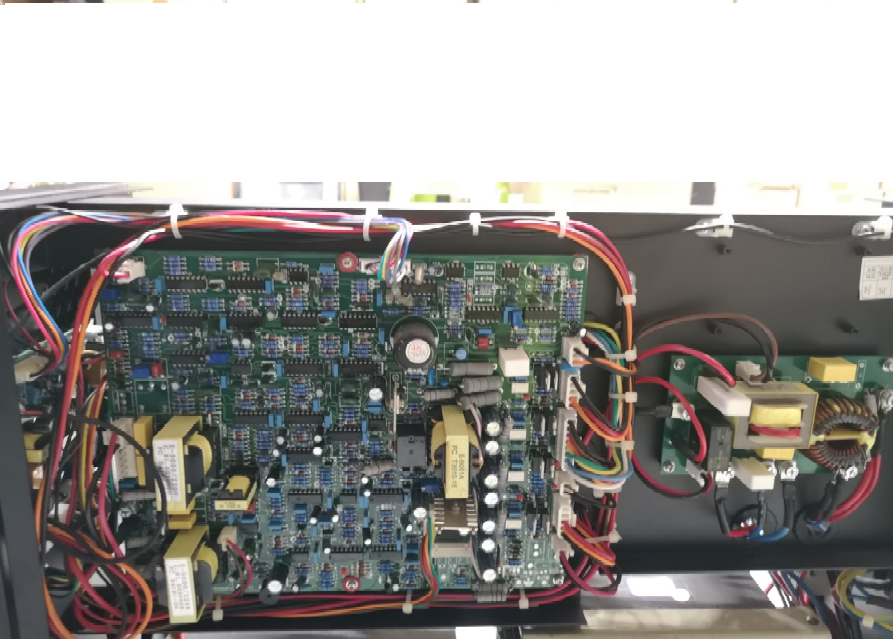 CONTROL BOARD PICTURE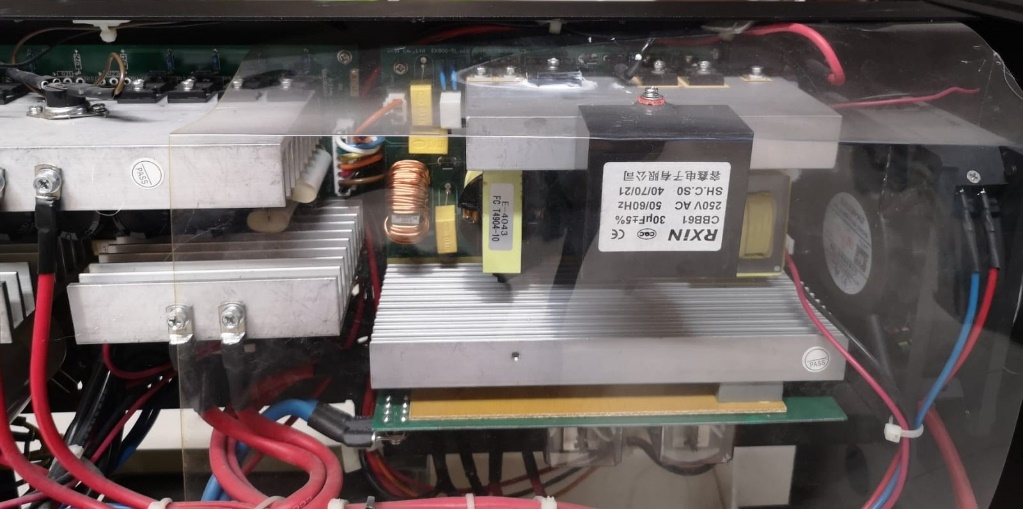 AC & DC INVERTER PCB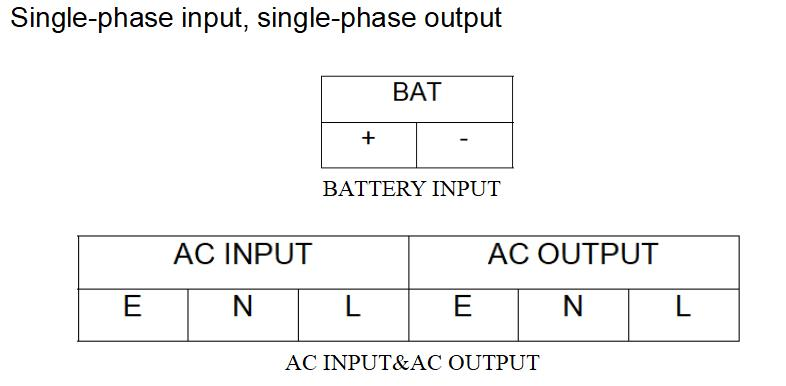 CONNECTION DIAGRAM